Hi, first of all: Very nice job!

To the bug:
- Made one of a soldier my personal squad member
- Ranked him up to "Corporal" (Minuteman Factionpack - Liberator)
- Released this "Corporal" from my personal squad back to his settlement (Sanctuary)
- Slept and quested a few days
- Came back to pick this soldier up and noticed following in his settings menue: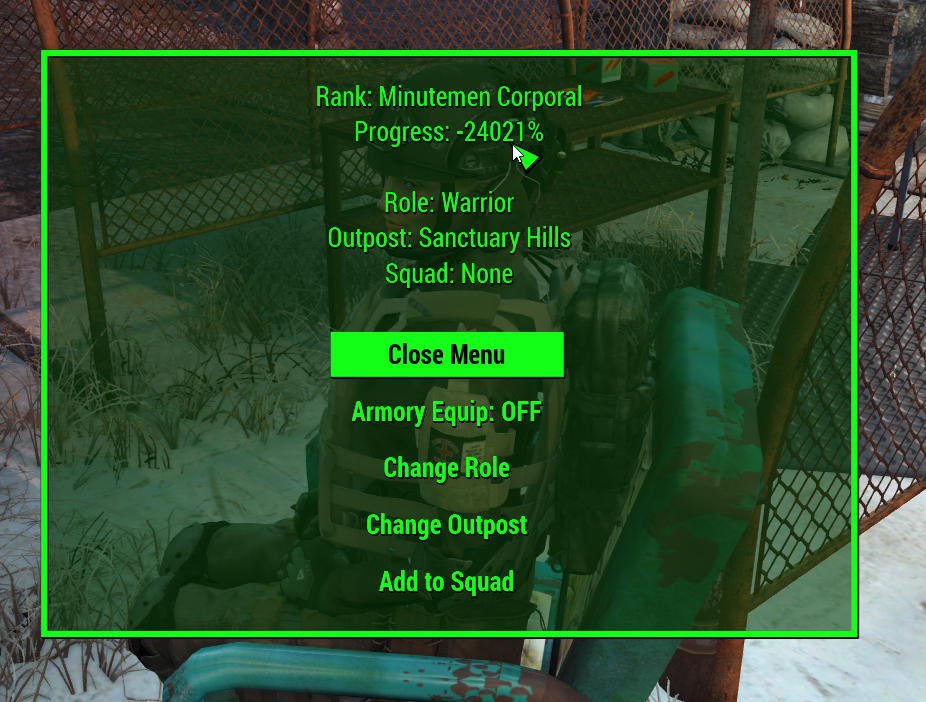 Progress: -24021% and it is decreasing from time to time
Maybe to notice: Enabled the setting "shared XP"
- Notice another soldier with this bug as well. But this one was never member of my squad. Just an guardian in a tower of the settlement.
Soo this bug makes it pretty difficult to rank your soldiers up.
Hope you guys have a solution for this. I am happy to answer your questions if there are some.
Thank you.
Greetings
Charly