Well-Known Member
Staff member
Administrator
Moderator
Patreon Supporter
Verified Builder
Support Team
Knights of Spamalot
Kinggath's Announcement Video
According to our Settlement Director January is all about those big rural settlements.
Who is going to stick to the theme and who is going to take it somewhere no one has gone before?
Sunshine Tidings Co-op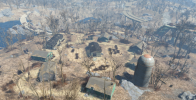 Abernathy Farm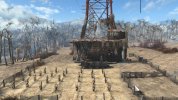 Requirements:
The settlement must have a City Planners Desk and a Beacon.
All city plans must contain all 4 levels.
To encourage MAXIMUM CREATIVITY we will not be imposing any other restrictions on entries.
Please use the Contest Holotape and check your settlement before submitting. Entries with Purple/Illegal items will be ineligible.
Please note: If you don't want to post your entry to NEXUS you can post it within the Entries forum!
The forum for the January 2022 competition can be found
here.
Competition Entries Close on 11:59 PM CST on the 28th January, 2022!