This is the entry I'm working on for this month.
Kingsport Lighthouse
KingsVil: Come for the View & Stay for Awhile.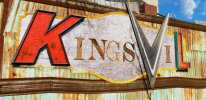 A work in progress, nearing completion.
Just working on my finishing touches.
I have my layout, my town and my buildings complete.
And now just to add some clutter.
I hope you'll enjoy it.