I have a small critique of the holo icons, the red colour for residential is the same shade as for 'negative' e.g.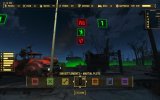 and the green for agricultural is the same shade as icons that are 'good' e.g.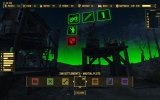 given that red and green are very common colours for warnings and positives perhaps the residential and agricultural icons should have different colours, maybe different shades of red and green, so that meanings are not attached to the colours that apply elsewhere?
diziet
p.s. what does that shield icon mean, I keep bumping up the defence level but the icon stays, and only on some plots.