The Wasteland Reconstruction Kit is the new public release of the SS1 City Planner Toolkit's 'Project Blueprint' settlement building tool. There are tens of thousands of settlement objects within, all contained within Sim Settlements 2 itself (making the WRK mod file just a huge menu structure). This time, DLC items are included.
Because of the size of the menu system, this mod is for PC players only. Note that some objects are "PC Only" and will not show up in your city plans for XBOX players.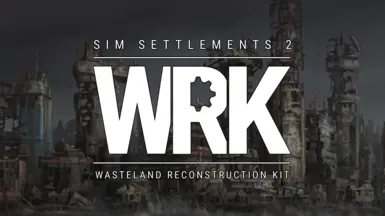 Over 10,000 buildable items provided through Sim Settlements 2, including dozens of prefab building models!

www.nexusmods.com