Sorry I haven't been around, some personal issues.
I did however decide to try and get a settlement done for this month.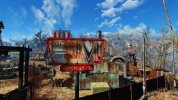 The settlement is Sunshine Tidings Co-op: Summervil
SummerVil, farm goods and supplies.
A rural community, with many things to see and enjoy.
Our water services & pumped waters produce freshwater for the community and for your needs.
Enjoy our farm/paultry as well as the many other services available.
Additional crops added around the gardens to add to food production and available resources.
The provided crops grow everything you needed for your use.
Includes a general store, clinic as well as Shady Days Rest Stop with a bar and vending machines.
Player Home with your own bed and dwelling.
Workshops can be found around the settlement in various areas.
The community is defended by a wall, guard posts, turrets and guard towers.
It is powered by generator and a basic power plot which provides ample power for the community.
The Caravan Plot links it with other communities.
It includes a generator and recruitment beacon as well as an SS2 workstation.
It has 29 plots in total.
8x - Residential Plots (1x1, 2x4, 5x2)
7x - Agricultural Plots (Additional crops added around plots for increased production and resources)
2x - Recreational Plot: Endurance training for improved farming and Perception training for improved water production.
2x - Industrial Plot
3x - Municipal Plots: Water, Power and Caravan Route.
3x - Martial Plots
4x - Commercial Plots
I managed to finish and upload it to Nexus at 12:44 pm EST or 11:44 CST.
I'm hoping I made it.
Unfortunately I wasn't able to release it till 1:25 EST so that put it at 12:25 CST
I will add some more screenshots when I have a chance in the morning, just burned through 14 hours on this today.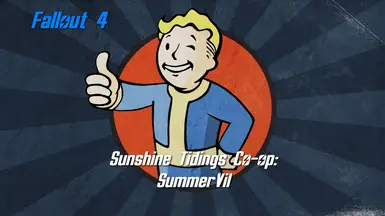 Sunshine Tidings Co-op - SummerVil Featuring 29 plots, including a caravan plot. Farm Goods & Supplies. A lore friendly game addition.

www.nexusmods.com
Last edited: