Deleted member 12532
Guest
EDIT: Here is the Revival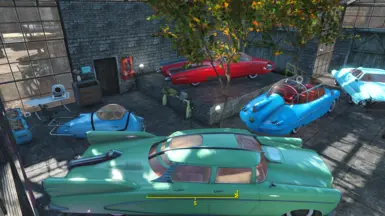 Atom Cats Revival Sim Settlements 2 Nov 21 2nd Place Restoring Chariots and more Daddy-O at County Crossing

www.nexusmods.com
Hey all,
I thought I'd share my concept at County Crossing with you all for this month's contest. I've wanted to do this for a long time. Here is why. The Institute's items look new. So does The Brotherhood and vault items look new too. As others, I'm sure. It's been two hundred years can't the settlers have newer looking things by now too. My friend Rowdy has an announcement.
Hey bean!
This is Rowdy, let me razz your berries. The Atom Cats are starting a restoration service called "Atom Cats Revival." Dig it! Here are some of things planned.
We'll have a diner if you need a blanket.
We'll have a wig chop if you are a bundie or need a fuzzy duck
Restored autos, including 4 door chariots for back seat bingo
We even have rag tops
MOTORCYCLES TOO!!!
A Showroom. Just keep your greasy mitts of the paint and me.
Parts dept
Restoration area
Housing
And so much more!
Don't be L-seven. This place is going to be antsville so agitate the gravel! Oh, bring me some cigs or you can put an egg in your shoe and beat it!
Okay! Thanks for that Rowdy. That's the word from the bird but I have no idea what she said, lol. She also told me she has been singing a lot and would like to bake a biscuit someday. To me, that was a big tickle and I asked what singing has to do with cooking. She looked at me funny. Then laughed. She then tells me I'm a flutter bum and wanted some apple butter. Where can I get apple butter in the wasteland?
But anyway, this build is subject to many changes. I've done this in my head for a long time. But until I see it for real, I don't know what direction it will go. These pictures are laying a foundation so I can see what I'm up against. Dropped in a couple of cars too. They do exceptional work, don't they?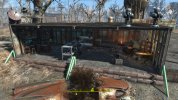 Comm and caravan.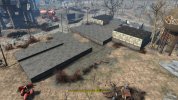 Building on right covers that old shack. This area is very uneven. Needed to raise foundation to cover highest points. Very much a WIP.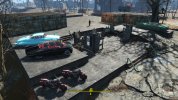 Restored vehicles
...
Last edited by a moderator: