Well-Known Member
City Planner (S3)
All done not and you can find it here
Nexus Link for GavMan's Finch Salvage Recovery City Plan
Original Post:
I am making steady progress on Finch Farm - a place of little food and lots of salvage.
The vision is that the Settlers have barges they take up the Boston Rivers to load with scrap and salvage, return to Finch Farm, where it is processed into useful resources.
Here are a couple of pics to show whats been done so far... yes you will see a few things in mid air... it's an easy place to store things while I build, and makes them easy to find.
Some of the plots in the pictures not yet available, but should hopefully be released by the time the contest closes at the end of the month.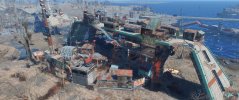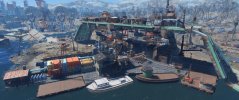 Last edited: