Well-Known Member
City Planner (S3)
Heard of brahmin... no that's herd of Brahmin!
Abernathy Farm has expanded into livestock, and walls to protect themselves from those pesky raiders.
* * * NEW INFO * * *
>
Now Live, yes the Brahmin are live, as well as being able to download from Nexus!
<
Head on over to take a look at a heap more pics and if you like download and give a Brahmin a hug today!
* * * End of new info * * *
So this month, since I started a new playthough (then ground to a halt to begin this city plan), I needed an Abernathy that would provide food to caravan off to future new settlements - yeah those ones always short of food when they start up.
So this will truly be an agricultural settlement (will need industrial support from the caravan network)
I have sort of finished the final level of the plan, Just need to add in a few bits of 'dressing' and then it will be on to tear bits down to create the lower levels.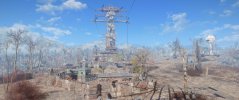 By level 3 the herd could reach 9 Brahmin: there is the basic Brahmin Farm, Where the Brahmiluff Roam, Milking Pen (Brahmin), plus the Abernathy's Clarabell and (as I have included their house) the Powells Brahmin.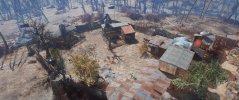 The main building gets another floor, and more buildings around the sides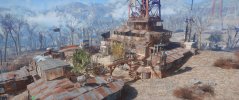 And using an SS2 ladder to get you inside the collision box of the upper pylon has allowed a gantry/stairs walkway for the player to go to the top to their own private retreat (its only 4x1 minus the entrance - player tiny home)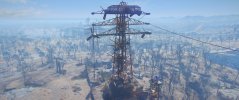 Last edited: